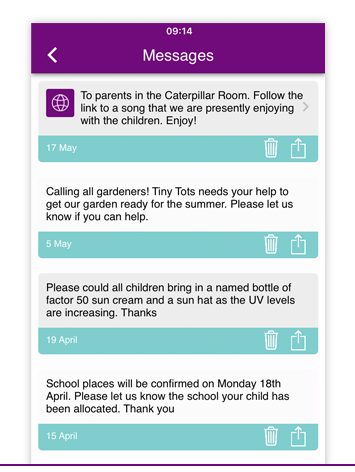 Connect people to what they are looking for and provide relevant information when they need it. Providing valuable information will also ensure that people keep using the app.
Keep customers engaged with your brand by showcasing popular events and promoting daily specials to keep them coming back to the business.
Mobile shopping trends are pointing to m-commerce as the future of shoppers. The Merchandise feature is a simple way for your business to make sales through the app. Build your own in-app marketplace or integrate your online store using the e-commerce.
A simple and effective way for restaurants to take orders and process payments. You have full control with customisable menu and pricing, delivery/take-out options, and in-app payment.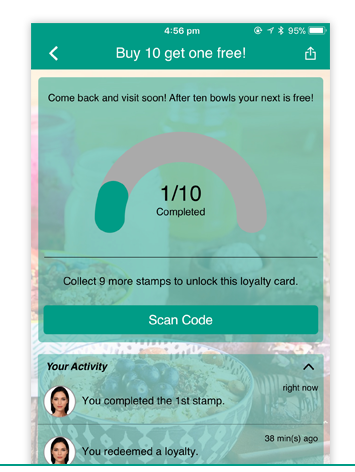 By providing a mobile stamp card, you can offer discounts and benefits to build a loyal customer base. It allows users to have an in-app version of a traditional stamp and tiered loyalty, this feature offers easy customisation and increased user engagement.
Display your business' YouTube channel in a clean, accessible format right within your app. All that is required is a custom URL for your YouTube channel.
Take control of your online reputation and get your business to the top of search results by boosting reviews. We prompt app users to review your business and ensure the positive reviews get published online, while you get a chance to handle the negative ones.
Draw attention to hot spots in the area within your app. Users can easily access contact information, addresses and GPS directions for each location.
This offers one-touch directions to multiple locations. It's quick and easy to set up and there is no limit to the number of addresses you can enter.
Allow users to email photos/videos directly from the app that businesses can use on their own social media platforms.
Display important general information such as business location, website URL, contact info (phone & email), and hours of operation.
Don't rely on printers, scanners, or postal workers any longer. Paper forms are a thing of the past with our new Signature add-on. Let users quickly and securely sign documents within your app, saving time and money for your business and your customers.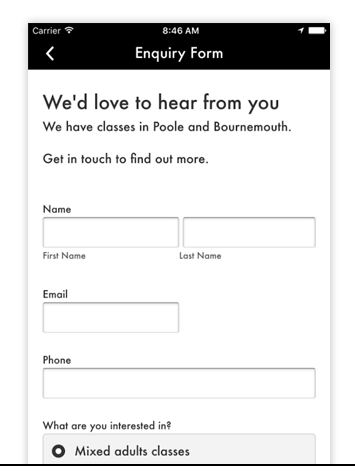 Generate customer feedback, take appointment/reservation requests, and gather info from users.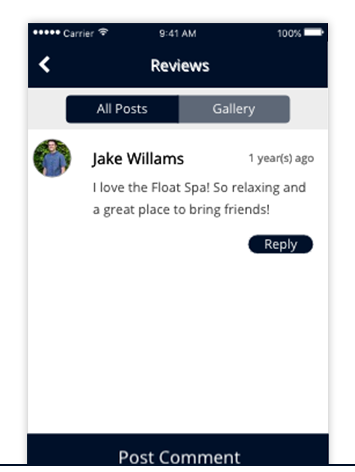 Allow users to connect over their shared adoration for your business. Users are able to comment, ask questions, share photos, and discuss with other users what they love about your business or service.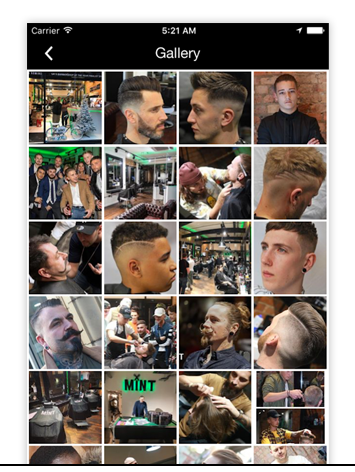 An easy way to display images inside your app. Create a custom gallery through the dashboard or pull in existing galleries from Flickr, Picasa or Instagram.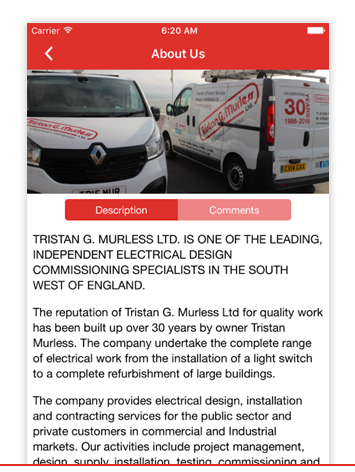 Insert just about anything that you can insert on a regular web page - it can be thought of as a static HTML page.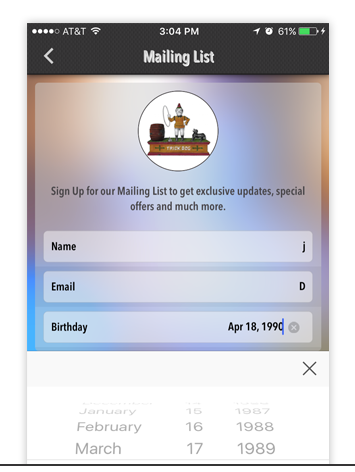 Gather contact information from app users so that updates and special offers can be communicated easily and efficiently.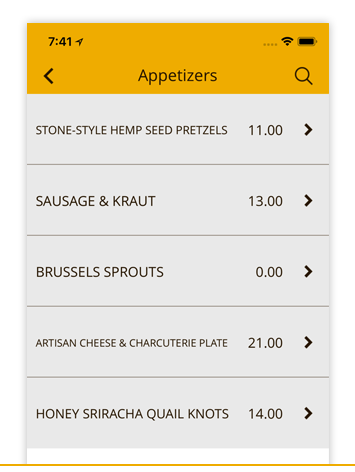 Build out your entire menu in the app, with specific prices for each item.
Keep your app users up-to-date on issues that relate to your business or industry. The content that appears in your feed depends on the keywords you provide.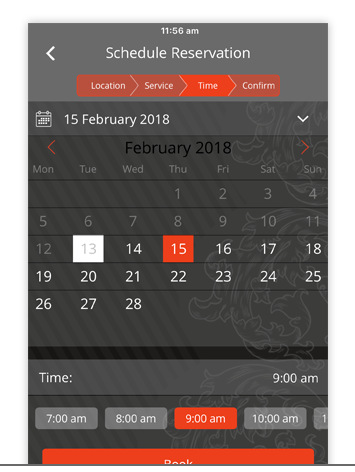 Use a built-in booking system that allows users to reserve time slots for various services. Implement commitment fees, manage appointments and receive notifications when appointments are scheduled all from within the app.
all of our affordable apps Integrate with these major third-party services.